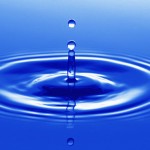 Closing out my series on the YinYang of Customer Experience (CX) is a brief argument that your best form of influence on new and existing customer is your customer experience. Well designed, relevant and executed with decent timing, you exert tremendous influence over the decision-making cycle of your customers.
The issue most enterprise companies have is a CX that's schizophrenic and fractured; at any time delivering a terrible experience to a great experience at each touch point. The resulting dysfunctional customer experience leads to poor influence (possibly even negative influence) and ultimately a crap shoot for customer business.
So how do we fix this? How do we create an influential experience that drives consistent positive results for the enterprise and the customer?
Well Designed
The biggest challenge to influence within CX is that it is designed tactically, not strategically. We design excellent events, websites, or social experiences in isolation from each other and from other departments tasked with continuing the experience past marketing into sales, service, and support.
Strategic. Big picture design with tactical experiences woven into it to create seamless CX across enterprise.
Integrated. Integrated not just with other tactics, but with business process and goals embedded to ensure easier management and sustainable results.
Aligned. Alignment with the customer decision-making process rather than forcing them to align with your selling process.
Customer centric. Based on their needs and preferences, not yours.
Flexible. Able to shift and adapt according to changing customer, internal and market situations.
Relevancy is Situational
I have written extensively about how situations are the most powerful form of influence that I have been able to recognize. A situation drives urgency and decisions more so than any other form of influence. The more we can identify and align our CX to situations that are affecting customers, the more likely we are to benefit from them.
Identifying situations early. This means not just keeping a vigilant watch on the market, but also on the world around the customer.
Creating adaptive "canned" situational experiences you can quickly deploy. In my article I refer to them as umbrella, shelter and ark experiences that are designed to answer to specific customer situations.
Scenario building is critical to quick and accurate deployment.
Organizational  alignment between customer-facing departments to ensure the customer gets that seamless, positive experience.
Good Timing
Just like great comedy, successfully selling something is all about good timing. You have poor timing you risk being too early or late with the punch line and that matters even more than ever now.
So how does timing factor in to influence?
Timing is the key to relevance. Execute too late and you've wasted your time and resources.
Situations ebb and flow therefore a constant finger on the pulse of a situation enables you time to prepare and understand your role within the customer's life or business.
Always be prepared. Preparation eliminates confusion and resource allocation issues.
Executive support of a strategic plan ensures you have overcome a key challenge to proper execution.
What Are Your Goals?
If your goals are near term sales and that's it, then continue business as usual. If however, you have an eye to the longer picture and realize that now, more than ever, customers are the key to long term success, then it's time to take a hard look at the influence power of your CX.
There is no doubt that a good to great CX creates far more customer advocates than a medium to poor experience. And of course customer advocates create more, better customers.
The great thing is the power to influence them has been in your hands all along. All you need to do is start to act upon it. The bonus here is that a good experience is far more likely to create a customer advocate than anything else.
The Socratic End…
I am always left with more questions than answers. Hopefully we can find answers together or at the very least, ask better questions!
How influential is your customer experience?
Do you understand the relevant timing necessary to attract and win new customers?
You can also read the rest of this Customer Experience and Influence series: